MAY DAY CHICAGO
Resist Racism, Rebuild Community!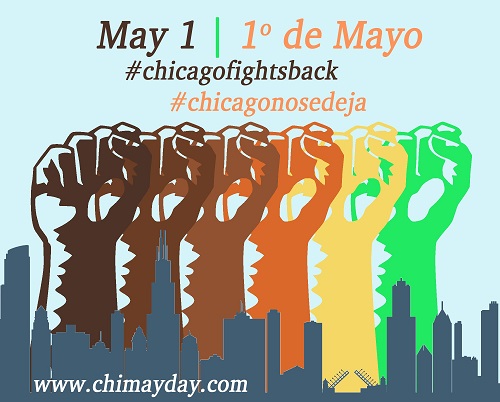 City-wide actions to stop criminalization, defend our rights, and create truly safe and healthy communities!

2:00 pm - Rally in Union Park
Local 743, Local 705 and JC 25 Women's Committee members meet at 1:30 p.m. at Teamster City (300 S. Ashland, corner of Ashland and Congress). Parking is available for a fee at the Teamster City Parking Garage. We'll walk 3 blocks to Union Park, then join the March to Daley Plaza. Bus transportation from the Rally back to Teamster City will be provided.
Please register in advance if you plan to participate in one or both of these events. Registration form on reverse/attached.
See you on May 1st!