Joint Council 25 Executive Board Elected to New Term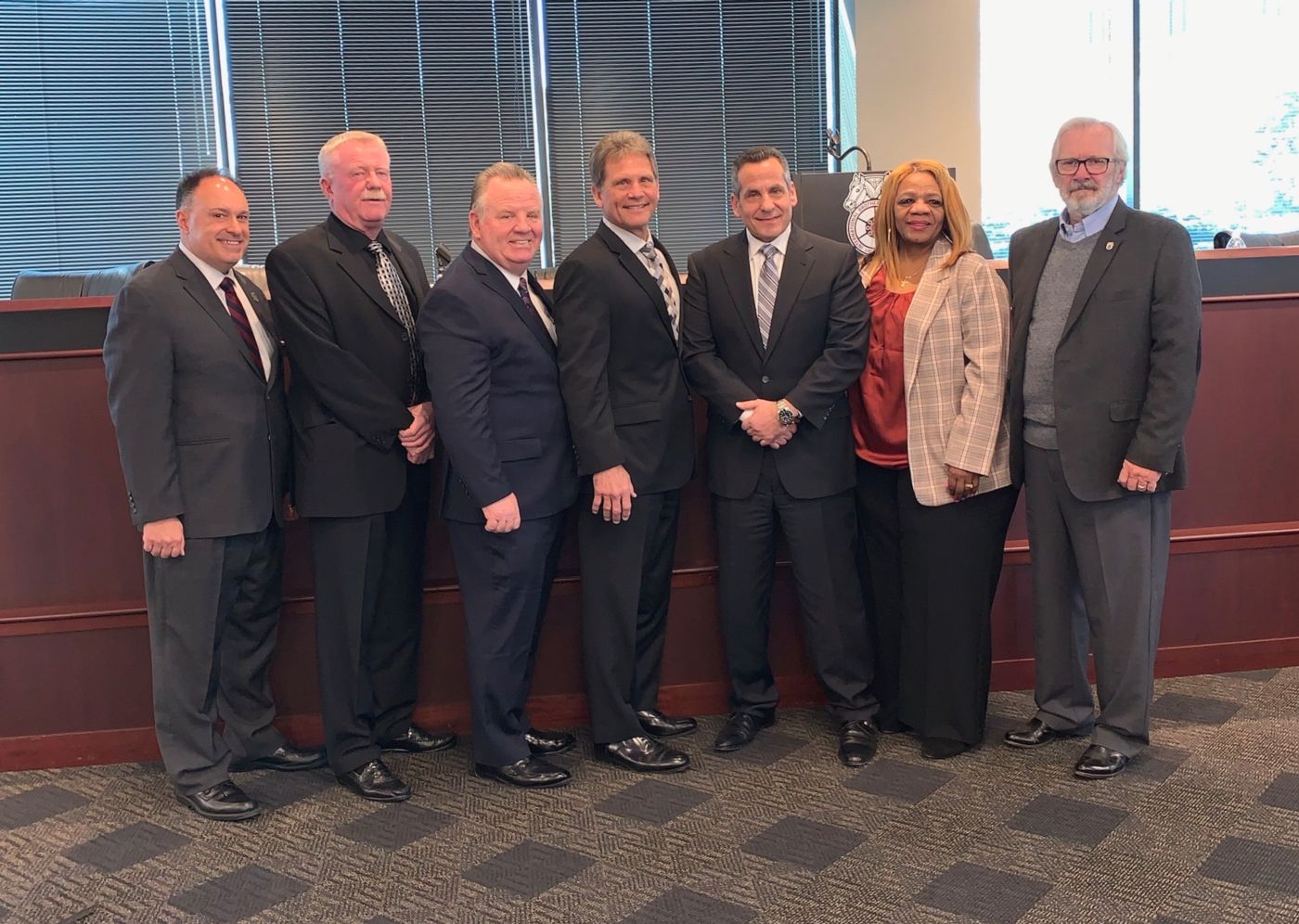 Teamsters Joint Council 25 Executive Board (from left): James T. Glimco Recording Secretary, Brian Meidel Vice President, Terrence J. Hancock President, Thomas W. Stiede Secretary-Treasurer, Dominic Romanazzi Trustee, Debra Simmons-Peterson, Trustee, Keith E. Gleason Trustee.
On Tuesday, November 13, 2019, the Teamster Joint Council 25 Executive Board was elected to a new three-year term at the Novembers Joint Council's delegates meeting.
The Hancock-Steide Unity Slate, under the leadership of President Terrence J. Hancock, ran without opposition and won re-election in front of an enthusiastic crowd of delegates.
Local 743 President Debra Simmons-Peterson made history by becoming the first African American Woman to be elected to Joint Council's Executive Board. "It is an honor and a privilege to represent so many hardworking Teamsters in the City of Chicago, and throughout the State of Illinois and northwest Indiana," President Simmons said. I vow to have the same commitment to providing excellent service to our local union affiliates as I have to our Local 743 members."
Ms. Debra Simmons-Peterson joined Teamsters Local Union No. 743 in 1975 while working in the Transportation Department of Rush Presbyterian St. Luke's Hospital. In 2003, Ms. Simmons-Peterson resigned from her position in the Transportation Department to pursue her own entrepreneurial endeavors. She enthusiastically returned to IBT Local 743 in 2008, serving as a Union Representative. In 2010, she was appointed to serve as the Vice President of IBT Local 743 and subsequently elected to the position of Secretary-Treasurer in 2011. Debra was elected to her current position as President of Local 743 in 2013, making her the first African American female to be elected to this position. Debra has also served as the President of Teamsters Joint Council No. 25 Women's Committee and on the Teamsters Volunteers in Politics (T.V.I.P.) Committee.
Teamsters Joint Council 25 is America's premier labor union for Illinois and Northwest Indiana, representing more than 100,000 men and women with 25 local union affiliates